Studio-Cabaret
The Studio-Cabaret occupies the entire space of the former Théâtre 2 of Théâtre St-Denis. A complete transformation has led to audacity, modernity and innovation.
Endless metamorphoses is possible thanks to a virtual 180-degree environment: Spectators can experience an array of sound, visual and virtual possibilities. In addition, those who wish to can take advantage of a dinner-show package to further enhance their evening.
This unique technological environment gives the possibility to productions that go far beyond the limits of the imagination. Equipped with a unique optical apparatus with LED screens, viewers find themselves at the center of an immersive experience. It is an entirely new phenomenon.
The Studio-Cabaret is equipped with a central control room and a fiber-optic network for audio and video recordings in multiple areas of the complex, from the restaurant tot the Quartier Latin cinema. It is able to accommodate between 450 and 700 people.
And to complete the experience, patrons can start or finish their evening at Le Marie-Louise piano bar-terrace & grill on the Studio-Cabaret roof which will be open year-round. A cozy atmosphere, live music, grilled food, tapas and appetizers are all on the menu!
Rent le Studio-Cabaret
With in particular its sound and image studio as well as its optical fiber deployed in all its premises, l'Espace St-Denis offers multiple possibilities for recording and television or web broadcasting. Indeed, this new cabaret-style room with seats and tables, extremely versatile and malleable according to needs, can present a dinner-show as well as a film premiere, a corporate event, captured or not, and it will be ideal for the recording of a television program or the presentation of more traditional shows in all disciplines!
Espace St-Denis is proud to announce an important partnership with two major players in the world of audiovisual production: Grandé Caméra and Piccolo Mobile. These new collaborators are responsible for exclusively providing the services required by L'Espace St-Denis customers in recording or broadcasting.
Photos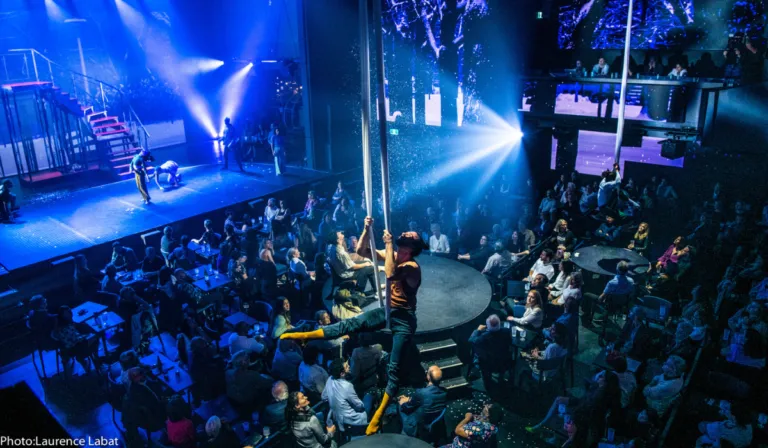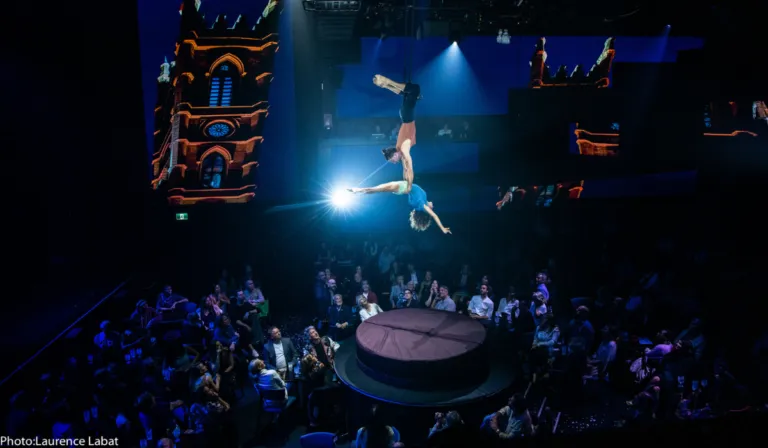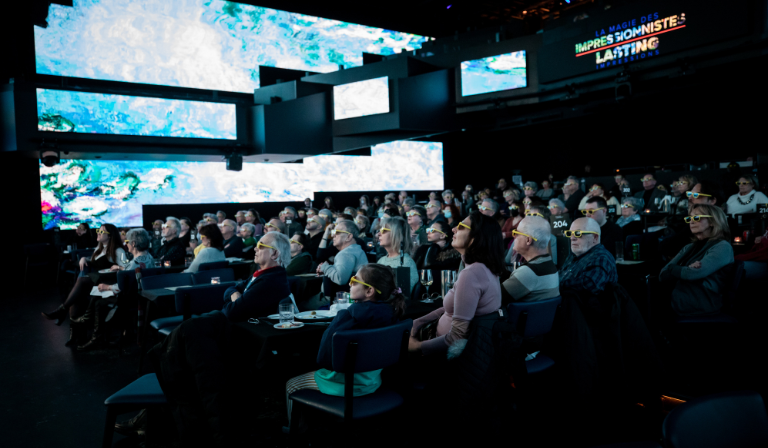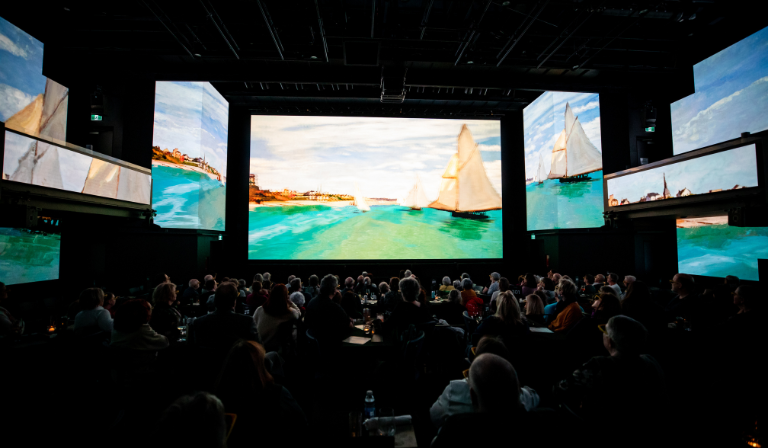 Plan an event
With these new facilities and possibilities, the Espace St-Denis team can now offer you all the support you need to organize and carry out your event. Whether at the corporate, philanthropic or personal level, it is now possible for you to choose the options that suit you for the realization of your project.
For more information, contact: [email protected]