Espace St-Denis is ready to welcome your filming teams!
The new Espace St-Denis was designed according to the needs of producers and craftsmen in order to stage events and record programs using the best methods available.
Whether it's a cooking show at La Brasserie française, a talk show on Le Marie-Louise's magnificent outdoor terrace, or a dynamic variety show in Le Studio-Cabaret, we've taken everything into consideration to ensure your shoots are second-to-none.
A fiber optic network has been installed throughout Espace St-Denis to enable to use multiple locations for film sets (with Phase 3 to come).
Permanent video and sound control rooms have been installed by Grandé Caméra and Piccolo Mobile. This allows for an expedited installation process, saving time and equipment deployment.
you to speed up the installation process and save time and equipment deployment.
Grandé Caméra and Piccolo Mobile have exclusive use of the fiber optic network as well as the television equipment deployed inside Espace St-Denis. Rest assured, however, that it will be their pleasure to welcome your technical teams inside their facilities, allowing them to handle the equipment made available to you. It will be necessary to make a rental equipment agreement, as well as an agreement for using the control rooms.
Le Studio-Cabaret's technology and versatility allows for an immersive 180-degree visual and audio experience. And its digital environment can be quickly modified according to production needs.
To find out more about our spaces for rent: Click here
For more information, or to organize a film shoot in Espace St-Denis, please email Daniel Pilon. He will be able to direct you to the necessary resources to make your project come to fruition : [email protected]
Are you looking to produce or broadcast a show? Espace St-Denis provides the following spaces for rent throughout the year. Our team will be happy to address your each and every need.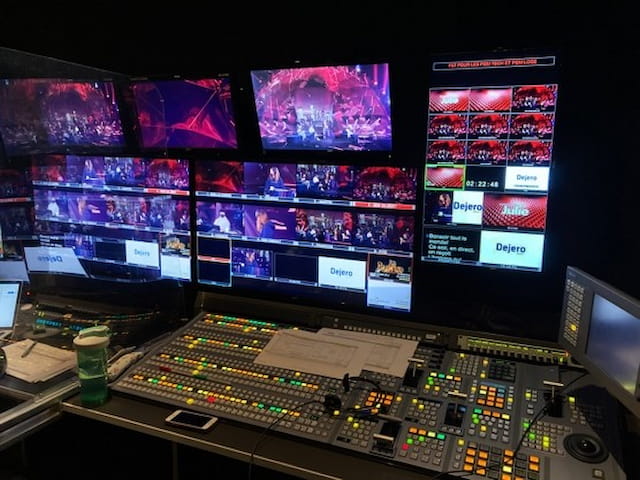 Video control
Founded in 1997, first under the name Vidéo MTL, Grandé Caméra (and Grandé Studios & Éclairage), is the leader in filming equipment rentals and technical services in Quebec. With more than thirty years of experience, they stand out thanks to their unique expertise and their ability to adapt to all types of production.
To get a submission from Grandé Caméra:
Gilbert Lemire
Email : [email protected]
Phone : 514-933-5765
Web site : mtlgrandecamera.com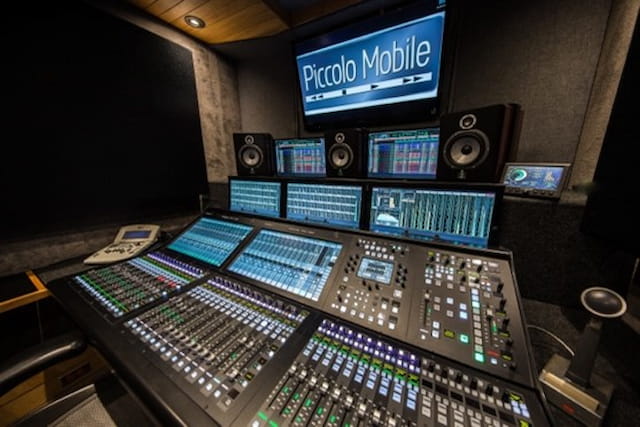 Sound system
Piccolo Mobile Inc. specializes in audio recording and mixing for television and record. They also offer audio post-production services, whether in stereo, 5.1 surround or Dolby Atmos.
The new audio control room at Espace St-Denis is equipped with Solid State Logic consoles and ProTools systems as well as all the peripherals necessary for live recording and multitrack recording.
To get a submission from Piccolo Mobile
René Aubé
Email : [email protected]
Phone : 514 351-0009
Web site : studiopiccolo.com