Le Marie-Louise
Le Marie-Louise bar-terrace with grill is located on the roof overhead of the Studio-Cabaret lobby. Overlooking St-Denis Street, this new terrace with its breathtaking views will be an ideal meeting place to enjoy a cocktail with friends or some tapas-style bites cooked on the grill. Le Marie-Louise's comfortable and inviting atmosphere will be complemented by music live.
Le Marie-Louise will open its doors June 2th and will be able to accommodate up to 250 people.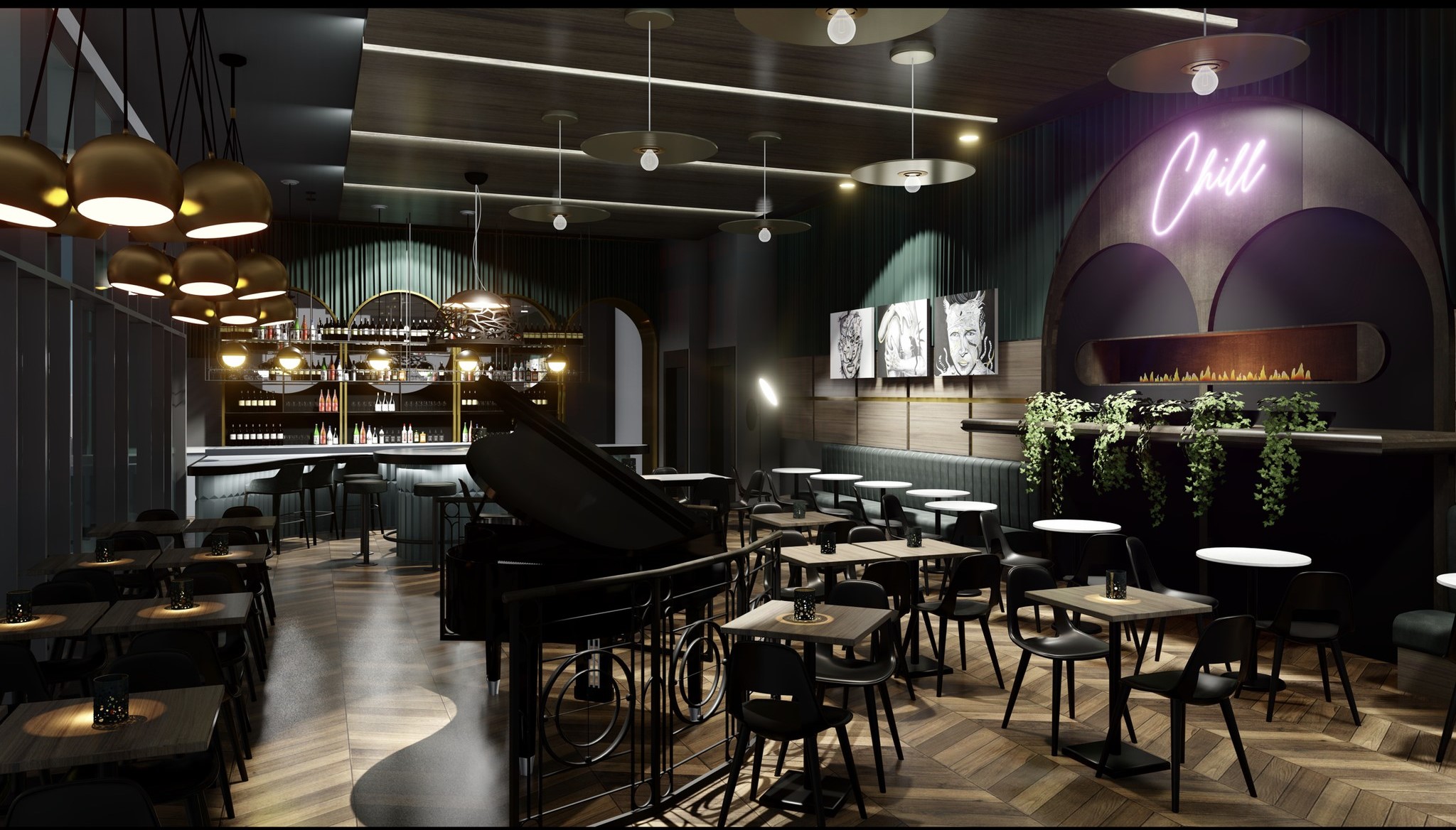 Relax in a warm and cozy atmosphere that offers unique views while enjoying a cocktail and having a bite. It will also be the perfect location for interviews, television shows or mini-concerts.
Le Marie-Louise will be available to rent for organizing an event or a film shoot.
Who was Marie-Louise?
Marie-Louise-Justine Ricard was the wife of Louis Adolph Huguet-Latour. She was a wealthy heiress who owned, along with her family, land and houses between St-Denis Street and Sanguinet Street.
She donated the piece of land located behind Théâtre St-Denis (now known as Brazeau Street) in 1869 to the City of Montreal, with the hope that people would gain access to municipal services. In exchange, she requested that the street be named in her honour. The City agreed to her request. However, in 1964 – when the spirit of the times called for the masculinization of certain street names – Marie-Louise Street became Brazeau Street.
Upon learning of this piece of Montreal's history, the Espace St-Denis team undertook negotiations with the City of Montreal's toponymy commission to rename the street back to "Marie-Louise." And in so doing, to make amends on her behalf. The City of Montreal agreed. While the process of changing the street's name back to Marie-Louise is ongoing, and in order to do justice to Marie-Louise-Justine Ricard, we have named the new terrace bar at Espace St-Denis "Le Marie-Louise" in her honour. Her name will now resonate well beyond St-Denis Street.

Plan an event
With these new facilities and possibilities, the Espace St-Denis team can now offer you all the support you need to organize and carry out your event. Whether at the corporate, philanthropic or personal level, it is now possible for you to choose the options that suit you for the realization of your project.
For more information, contact: [email protected]